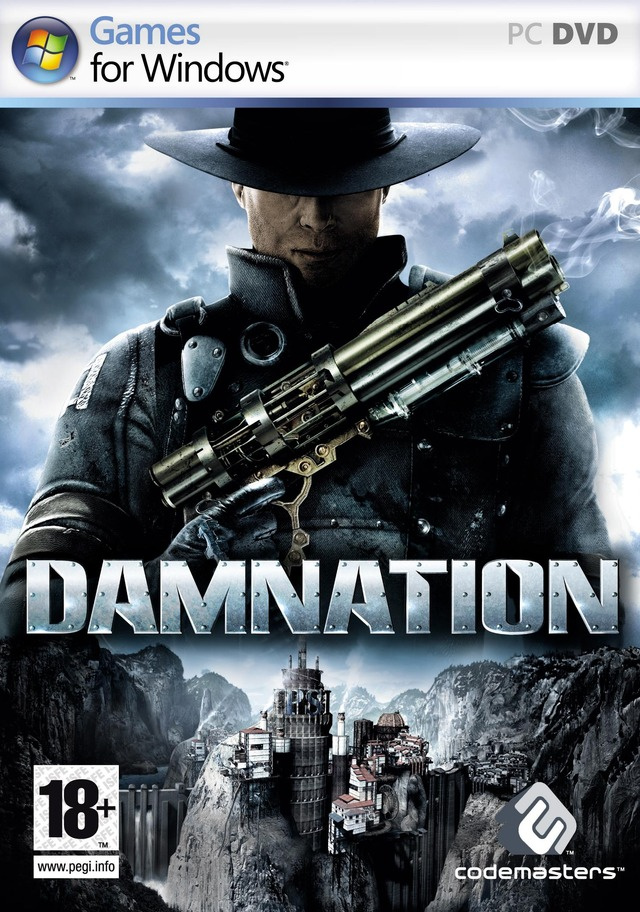 Minimum System Requirements:
OS: Windows XP/Vista. (if running Windows Vista SP1 is recommended)
Processor: 2.8 Ghz Pentium or AMD equivalent
Memory: 1 GB RAM
Hard Drive: 10 GB Hard Drive Space
Video Memory: GeForce 7600 / Radeon X1300 or above
Sound Card: DirectX Compatible
DirectX: DirectX 9.0c
Keyboard & Mouse
CD/DVD Rom Drive
GAME TRAILER :
Screenshot :
Game Description
:
Damnation features large, open environments where a variety of acrobatics and Hollywood-action stunts are possible. Damnation features verticality which differentiates it from many other games in the genre. Damnation has steam-powered vehicles which are also able to execute various feats of mobility, such as climbing up walls.